The Yellow Trails began with lots of radiant visions. The brand is a Rep hub for Sales, PR, Boutique stays, Partnership & Alliance Marketing with high-end events and social commitments. The Yellow Trail is a road to successful commitments that is lined with expertise in services that make up to your expectations. TYT comes with exceptional deliverables in the opulent segment of the market.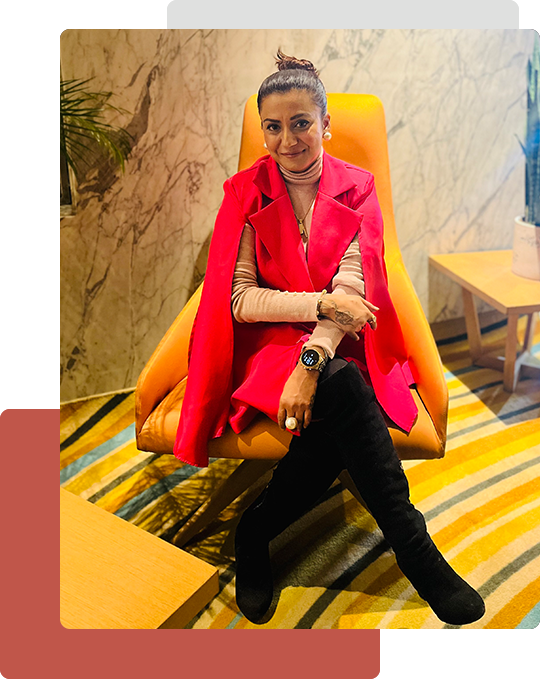 Mandie is a go-getter when it comes to her passion. After years of working in the hospitality industry, Mandie realised that her passion lay in curating unforgettable experiences as does curate in her personal life as well. And that's when she founded The Yellow Trails.
The Yellow Trails is a Representation Company that focused on the luxury segment of the travel industry. Mandie's vision is to provide exclusive deliverables for destination weddings, boutique stays, heritage vacations, and five-star social engagements. She believes that everyone deserves to indulge in luxury occasionally. So she set herself on a mission, The Yellow Trails.
Mandie has spent a good amount of 18 years in contractual setups to ensure that the clients have the most memorable experiences possible. She is humble and focused on providing the best possible services to her clients and partners. She has spent years researching and scouting locations, properties and vendors to find the best of the best. No detail is too small, and no request is too outrageous for The Yellow Trails.
One of their most popular offerings is Destination Weddings. The Yellow Trails would help couples plan and execute their dream wedding in exotic locations in India and internationally. TYT curates and customises as per the needs of the clients. Under the orchestration of Mandie, TYT gets into the inch of every detail and creates an unforgettable dream.
Conceptual Stays or Boutique stays are also highly sought after. The Yellow Trails would curate a list of exclusive properties in the depth of South India to Hills in India and International to Bubble Stay to Private Beach villas with a twist of experience. TYT ensures that its client's access to the best amenities to create a memorable vacation.
The Heritage Stays are a nod to Mandie's own love for history and culture. The Yellow Trails would create custom itineraries for their clients, taking them on a journey through the history and traditions of a particular country or region. TYT would arrange for private tours, cultural experiences, and even meet and greets with local artisans.
And finally, their five-star social engagements were the epitome of luxury. The Yellow Trails would plan and execute events such as galas, product launches, and corporate retreats that would leave a lasting impression on attendees.
Mandie's vision has come to life, and The Yellow Trails is destined to become a household name in the luxury travel industry. Clients rave about their experiences and refer their friends and family to Mandie's team.
The Yellow Trails provides an unforgettable experience to those who live life on the edge. Mandie's passion for creating experiences would continue to inspire her for years to come.